DEATH - chuck died 13th dec.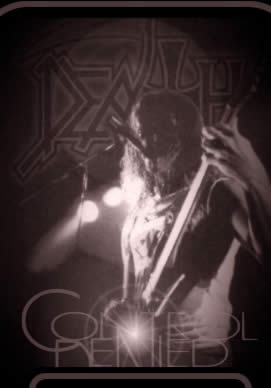 As stated on our homepage and on various websites as www.emptywords.org; Chuck Schuldiner, founder of Death and Control Denied, passed away the 13th December.

Although it seemed that he was on the way to recovery the last weeks, he finally lost the fight against cancer.

He will be missed by many, but never forgotten. His music, his achievements for the metal scene and his visionary concept will live on and continue to inspire new generations of musicians.

We will miss you Chuck, and we would like to express our condolence towards the family of Chuck Schuldiner, especially his mother Jane, his friends and relatives.
Rest In Peace.

For further info and to sign the book of condolence, visit http://www.emptywords.org

Here's what Steve DiGiorgio, band mate and bass player of Control Denied, wrote:
"Saddened...
This is the first time since I've heard the news that I've been on the computer. I can see that news travels fast. Everyone knows by now. Also I want to thank all of you for your kind words of caring and support. So what do I have to add? We have lost an icon in the metal music world. More importantly, I have lost a good friend of many many years. He was born the same year as me and we had a lot in common. It's obvious that I played my best around him, somehow he brought out the sickest bass lines in me. He always pushed me to do more, think of more, pushing the boundaries and find the most innovative things...but to still keep it within the formula. I have lost an inspiration to my own personal musical quest, I will miss him forever. We were in the middle of doing the next record, and it's sad beyond belief that he never saw it to it's completion. We will try our best to finish it in his honor, but will never know if it lives up to his standards. That's the least we can do for someone who gave so much and cared so much about what he did and how it effected those who belived as well. Though I am glad in some small way the the suffering is over for him...that he would not be able to play his guitar again, reorganize his massive vinyl collection, work around the house, go to the beach, go to concerts...the things he loved to do. He didn't deserve a life without those things that made him who he was. Because he was, what he loved. He very much loved his family, never being too far away from his mother, father, his sister and his nephew. He loved animals and his pets were his family too. He loved the outdoors, barbeques, beaches, hikes, and canoeing took up a lot of time when we weren't writing new tunes. Of course he loved music, he made it his life...and we made it ours. It's true he had something very serious, and possibly something that would ultimately take him. But I want you to ignore all the rumors, all the hearsay, all the bullshit...and know that he never accepted his fate. He never gave up trying to overcome it. He went down swinging and was a true fighter until the end. He was told by his first doctor he didn't have long to live, so he went to another. When those doctors told him the same thing, he did it again - he went to find the answer he wanted, not the answer he was given. He traveled all over the country looking for someone to help in his fight. He wouldn't take no for an answer. His will to live was strengthened by the resolve of those around him. His family most of all who didn't hesitate to do what was neccessary for him. His friends who tried to pitch in whatever possible. And the fans and supporters all over the world, who's words and contributions kept the spark alive when things seemed the darkest. Be proud of his work, his heart still beats for us every time we listen to his songs, because his heart is in his work. Goodbye for a while Metal Brother, I'll miss you more than words can say.
Sunday, December 16, 2001 at 12:25:29 (EST)"




new shaped CD out on dec 10th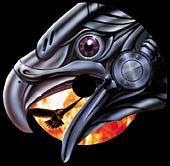 'Under Your Spell',
'Out In The Fields',
'Horrorscope',
'Breaker'
'Kill The King'




while we are all anxiously waiting for the BLACK SUN to rise, our waiting is eased a bit by this pearl-the new Primal Fear shaped CD
this is how the new PRIMAL FEAR cd will look like
entitled "HORRORSCOPE", it will feature 5 previously unreleased /bonustracks
and will be out on Dec 10th, 2001







At the 01.01. of 2002 the GRAVE DIGGER website will be relaunched. The whole page will be changed and it got a complete new design which is very simular to our new record. Also the webmaster will change and we want to say a BIG THANX to Daniel our webmaster today. He did a great job the last year and all Grave Digger members were very happy with his support. You will find the new contact adress on our relaunched site.

We also want to inform you that we found a name for the LIVE CD/DVD : "TUNES OF WACKEN". The release date for the LIVE CD will be at the end of March and for the DVD April. The record and DVD will be released by GUN Records and the release politic can`t be influenced by the band..

At the end of January GUN Records will release also a Best of Grave Digger and here`s our opinion to this release :

We would explicitly like to point out that this compilation came out without our co-operation. We explicitly dissociate from this release as we think, that this is just getting the money out of the pockets of the fans. This record is no merit "Best Of" of the band, as it doesn't consider the whole bandhistory.

Next week we start to mix the LIVE CD in the Principal Studios in Senden. The producers are THE RESETTI BROTHERS (Jrg Umbreit & Vince Sorg) and Chris.
After that we start with the rehearsels for the tour. The concept for the show and the playlist are ready to go and we`ll play 18 songs including a medley of old famous songs. After the tour we start cuting the DVD and the we start out South Europe playing Italy, Spain and France. And watch out for the new shirt collection we`ll bring on tour !!! We`ll keep you updated as usual !!!!

THE GRAVE DIGGER - Tour 2002:

with Brainstorm und Tierra Santa

10.01.02 PRATTELN / Z 7 / Switzerland
11.01.02 BRAUNSCHWEIG / fbz / Germany
12.01.02 OFFENBACH / Hafenbahn / Germany
13.01.02 LUDWIGSBURG / Rockfabrik / Germany
14.01.02 BOCHUM / Zeche / Germany
15.01.02 HAMBURG / Markthalle / Germany
16.01.02 BERLIN / Music Hall / Germany
17.01.02 MNCHEN / Metropolis / Germany
18.01.02 LICHTENFELS / Stadthalle / Germany
19.01.02 GLAUCHAU / Alte Spinnerei / Germany

with Brainstorm

26.02.02 TREVISO / New Age / Italy
27.02.02 MILANO / Transilvania Live / Italy
01.03.02 MADRID / Sala Arena / Spain
02.03.02 BERGARA / Jam / Spain
03.03.02 BARCELONA / Razzmatazz 2 / Spain
04.03.02 PARIS (Ris Orangis) / Le Plan / France NEW VENUE
08.03.02 NIJMEGEN / Staddijk / Netherlands NEW
09.03.02 VOSSELAR / Biebob / Belgium

only Grave Digger

30.03.02 THESSALONIKI / Ydrogeios Club / Greece NEW
31.03.02 ATHEN / Rodon Club / Greece NEW
06.04.02 MANNHEIM / Kolosseum / Germany
06.07.02 LEIPZIG / With Full Force / Germany
13.07.02 CLEVELAND / Classic Metal Festival II / USA NOT CONFIRMED

At last we wish you all a Happy Christmas and a successful and lucky New Year. We hope that we see you all on tour !!!! (The Cleveland festival is not confirmed cause we`re very unhappy with the location. Maybe we`ll play the Metal Meltdown Festival in New Jersey in April.

Manni, Stefan, HP, Jens and Chris




PRO PAIN - shreds of dignity


*** NEWS FLASH provided by Gary Meskil himself ***

It is now December 7th, and were just about to start final mixes for our new album "Shreds Of Dignity". Heres a track list (in no particular order):

Kill Or Be Killed
Shreds Of Dignity
24 / 7
Down For The Cause
Casualties Of War
Walk Away
No Way Out
The Shape Of Things To Come
Gone Fishin
Lock N Load
Fuck Off And Die
Justice Must Be Done

We are very pleased with the way the recording has turned out thus far. "Shreds Of Dignity" will prove to be our heaviest and strongest effort to date. With regard to our touring plans: We will support our new record with a European Club Tour that will most likely run through March and April of next year. Also, be on the lookout for PRO-PAIN at select Summer Open Air Festivals throughout Europe. A United States Tour should commence
immediately following our initial Euro dates. Thats all for now. We would like to wish you all a happy holiday season, and we look forward to seeing you again in the new year!

Regards,

Gary and PRO-PAIN THE RETURN OF THE KINGS OF METAL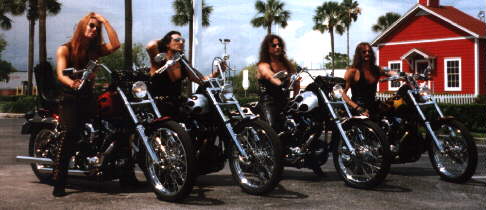 After a long and patient waiting, the faith of the Manowar fans will be once again rewarded as the release for the new Manowar studioalbum has been now set for end of May.
Only 6 more months to go, with a single-"Warriors Of The World (United)" which is going to be another metal hymn in the MANOWAR style to be released in February 2002, which
will feature absolutely new and amazing bonus footages.
dimmu borgir
new shaped CD out on dec 10th
Dimmu Borgir will release a live limited shaped CD titled "Alive in Torment" on December 10th, 2001. The CD will have 5 live songs recorded in Stuttgart on the Puritanical tour. The tracks are:

Tormentor of Christian Souls,
The Blazing Monoliths of Defiance,
The Insight and the Catharsis,
Puritania
The Maelstrom Mephisto.

The recording was mixed by Peter Tgtgren in Abyss studio, there is not done The CD is available at mailorder from Nuclear Blast





december 12,th, 2001
IMMORTAL-2002
NO MERCY - Festivals 2002
(presented by Rock Hard Magazine)

IMMORTAL & HYPOCRISY & VADER & DISBELIEF & CATASTROPHIC
& MALEVOLENT CREATION & DESTROYER 666 & OBSCENITY

28.03.2002.D. BERLIN.COLUMBIAHALLE
29.03.2002.D. ENGELSDORF.HELLRAISER
30.03.2002.D. OFFENBACH.HAFENBAHN
31.03.2002.B. ANTWERPEN.HOF TER LOO
01.04.2002.NL. TILBURG.013
02.04.2002.D. ESSEN.ZECHE CARL
03.04.2002.CH. PRATTELN.Z7
04.04.2002.I. MILANO.AQUATICA
05.04.2002.A. VIENNA.ARENA
06.04.2002.A. WELS.SCHLACHTHOF
07.04.2002.F. STRASBOURG.LA LAITERIE
08.04.2002.D. OSNABRUCK.HYDE PARK

IMMORTAL & HYPOCRISY & DISBELIEF + 2 more bands

10.04.2002.UK. LONDON.UNDERWORLD
11.04.2002.UK. BRADFORD.RIO
12.04.2002.F. RENNES.L\'ANTIPODE
13.04.2002.F. LILLE.SPLENDID
14.04.2002.F. PARIS.LOCOMOTIVE
16.04.2002.F. LYON.REAL THEATRE TBC
17.04.2002.F. BORDEAUX.KOSLOW TBC
18.04.2002.F. TOULOUSE.LE BIKINI
19.04.2002.E. BARCELONA.GARATGE
20.04.2002.E. MADRID.EL-GRITO
21.04.2002.P. PORTO.HARD CLUB

Ticket hotline: METALLYSEE AGENCY 0032.53.68.22.87



THEATRE OF TRAGEDY
announce new album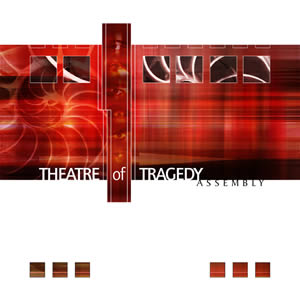 THEATRE OF TRAGEDY is currently hard at work writing for their 5th album entitled "ASSEMBLY". The production chair has been handed to the up and coming producer Hiili Hiilesmaa (Him, Apocalyptica, Moonspell, Bush, 69 Eyes, etc.) this time. The recordings take place in Finnvox Studios and other locations nearby Helsinki, Finland. The notorious locked themselves in the studio during the period from September to November. Most likely 12 songs will be recorded, including a surprise cover song. The album should be
finished soon! This will also be the first studio album that the new man Vegard Thorsen will appear on. The release schedule will hopefully be a single in January with an album release following in the end of 04. March 2002. More news to follow soon...

Album tracklist:
1. Automatic Lover
2. Universal Race
3. Episode
4. Play
5. Superdrive
6. Let You Down
7. Starlit
8. Envision
9. Flickerlight
10. Liquid Man
11. Motion