Dec 25th
- short break of the recordings over Xmas. Klaus has finished the drumtracks of 14 songs. We've recorded a little suprise......... Henny and Mat have finished six basic tracks as well and Ralf already finished the vocals to the song "We Go Down".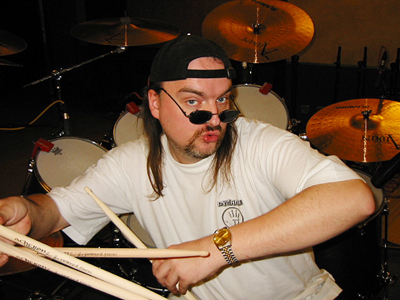 Dec 16th
- Klaus has added another five drumstracks and will take break for some days now, till he will finish his drums recordings next weekende. On the meantime, Mat & Henny will rock the house.
Dec 15th
- sad news arrived at the commando's camp - our friend Chuck Schuldiner lost the battle of his live. Ralf, Mat, Achim and Stefan met Chuck at the Morissound Studios in Tampa Florida in 1999, where they mixed PF's "Jaws of Death" album. Chuck was recording the Control Denied album in Studio 2. They were together for 2 weeks, had great discussions about metal, some WWF, some MTV and some drinks. We will remember him as one of metal's icons, an outstanding talent and a very kind person. He will live forever - adios Chuck!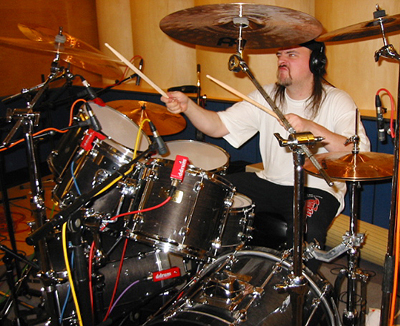 Dec 15th
- Studioreport: Klaus has finished the drums on 5 songs of the new album and he's better than ever !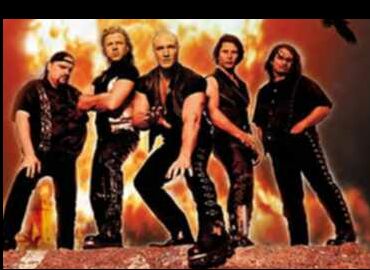 Dec 13th
the band has chosen the final 12 songs we will record and Klaus will start to record the drums tomorrow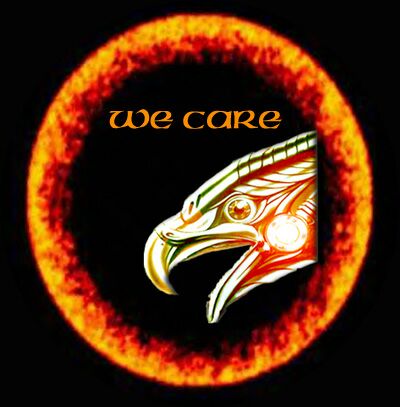 december 11th,2001

The Metal commando and Primal Fear are starting the humanitary campaign
WE CARE
more news soon
Dec 5th
the band have pre-produced the "maybe" final three songs for "Black Sun" - "Mind Machine", "Fear (Dogs of War)" and "Stranded in Space".They will start to record the new album at the "House Of Music" Studio in Germany, before they move to El Paso/Texas in January to finish the album at the Sonic Ranch!